Creative Coffee Cup Mockups PSD Templates:
We cannot think of winter morning without coffee beans. These are the free PSD editable and fully layered coffee cup mockups which are very useful for the branding mockups on the large printed pictures or brochures about new restaurants, menus etc. as well as different gadgets wallpaper. Most of us love to drink hot coffee served on a beautiful cup.
The photorealistic designed coffee cup mockup PSD templates helps us to plan any emblem or trademark for any business or only an artistic design for the coffee cups. There are various customizable, downloadable designed coffee cups mockups template present online.
Modern Coffee Cup Mockup Designs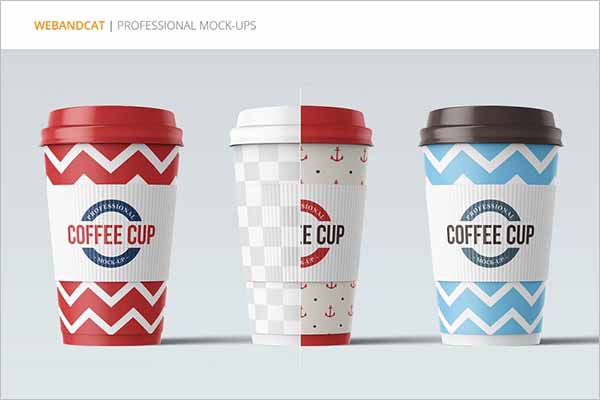 6 PSD Paper Coffee Cup Mockups


Elegant Coffee Cup PSD Mock-up


Coffee Mug Mockup is a pack of 2 PSD Files


Professional Morning Coffee Mug Mockup


24 PSD Coffee Cup MockUp Template


8 High-Resolution Coffee Cup Mock-Ups


8 Coffee Cup Branding Mockups


12 Coffee Branding Mockup PSD


Downloadable Realistic PSD Mug Mockup


9 Create a Realistic Cup Mock ups


Free Coffee Mug PSD Mockup


Two Layered PSD Cup Mug Mock-ups


Realistic PSD Mock-up of a Classic Coffee Mug


Free PSD Coffee Cup Mockups Collections


3D Rendering of Cups Mockup


Paper Coffee Cup PSD Mockup Template


5 Free Awesome Coffee Mug Mockup PSD

Photorealistic Coffee Cup In Hand PSD MockUp


Free Mug Mock-Up PSD Downloadable


Free Downloadable PSD Coffee Mug Mockup


Cup Mockup Templates PSD


PSD Glassware Coffee Mug Mockup Template


2 Two Enamel Coffee Cup Mockup


Elegant Look Disposal Coffee Cup Mockup


Grocery Bag, Coffee Cup & Logo PSD Mockup


9 Editable Background Mug Mock-Up


Awesome Business Cards and Coffee Cup Mockup Free


Realistic Display Coffee Cup Design Mockup


10 Coffee Cup Sketchbook Mockup PSD


Sketchbook And Coffee Cup Mockup


Free Premium Quality Coffee Mug Mockups


Download Coffee Cup Logo Mockup


PSD Mockup Coffee Mockup Download Free


Simple White Coffee Mug Mockup in Blue


Free Downloadable Black Mug Mock-up PSD


Fully Layered Brown Coffee Cup Mockup PSD


Freebie Mockup of Coffee Cups in PSD Format


PSD Smart Object Coffee Cup Mockup


Free Coffee Mug Mock-up PSD File


Paper Cups Mockup PSD Template


Free Logo Mockup On Paper And Coffee Cup


Special Blue Coffee Cup Mockup Template


Photorealistic Coffee Cup High Quality Mockup PSD


Macbook Pro And Coffee Cup Mockup


Coffee Cup Logo Branding Mockup Free


Download Coffee Cup PSD Mockup


Free Photorealistic Coffee Branding Mockup PSD


iPhone 6 PSD Mock-Ups Template and Coffee Cup


Attractive Pink PSD Coffee Cup Mockup


PSD Coffee Cup Mockup PSD Free Download


Free Realistic Coffee Mug Mockup PSD


Download High-Res Coffee Mug PSD Mockup


Cup PSD Mockups to Showcase


6 High Quality Mug Mockup Templates Free PSD


3D Render of a White Coffee Cup Mockups


Fully Editable Coffee Cup PSD Mockup For You


Big Coffee Mug Mockup PSD Template

7 Unique Photorealistic Coffee Mug Mockups

Premium Paper Cups Mock Up


Illustration into Smart Object Coffee Cup Mock up


Fully Editable Coffee Cup Mockup


Free Elegant Coffee Cup Mockup PSD


Fully Editable Cup of Coffee Mockup


2 Coffee Cups and a Saucer Unique Mockup


Coffee Cups in Different Sizes PSD Mockup


Enamel Mug PSD MockUp Template


STARBUCKS Style Cup Mockup PSD


Business Card And Coffee Cup Scene Mockup PSD


Vector Elegant Coffee Cup Mockup with Coffee Beans


Realistic Coffee Mug Mockup with Green Strips


9 Nice Arrangement Layer Coffee Cup Mockup


Free PSD Coffee Cup Mockup with Apple Macbook Pro


5 Delicious Coffee Mockups Fully Layered


White Elegant PSD Coffee Mug Mockup


Coffee Cup Mockup Design

Free PSD Coffee Cup Mockup

Realistic Coffee Cup Mockup

Coffee Cup Branding Mockup

Best Coffee Cup Mockup Design

Dinner Cup Mockup Design

Coffee Cup Mockup Illustrator

Paper Coffee Cup Mockup

PSD Coffee Cup Mockup

Takeaway Coffee Cup Mockup

Simple Coffee Cup Mockup