No secret, most of the modern shoppers purchase items online. However, clothes and accessories are not everything people are looking for. They also enter the Internet to find different services. Should I remind you that your business does not make an exception?
You can see plenty of WordPress real estate themes nowadays. Some of them are free and many of them are premium. Still, not all these products are worthy of one's time and money. There are certain site quality criteria you should know about. And making your promo project SEO-ready is only one of them.
In this post, I will show you the essentials a website needs. But, before we get started, take a look at the data below.
8 Facts Any Site Owner Should See
Long story short, here is what you need to know to launch the right website.
⅘ mobile phone owners say they visit shops via smartphones.
80% of shoppers say usability is the most important aspect when choosing a service.
75% of your prospects form their opinion on the company based on the site it has.
86% of visitors think websites lack information. They want to see more details online.
Nearly half of the audience wants to see only the content that works on any device.
50+% of prospects want to see only interests-personalized content.
Only 41% of shoppers like simple web design. Others say they wanna see something unusual.
To say more, almost 70% of customers want brands to be more beautiful.
As you can see, it is important to customize your website. Though only 50% of brands do test sites in 2019, you can't avoid this process. The good news is that you won't need to edit a single code line. One can get their site pre-packed with WordPress real estate themes. You only need to know which functions to look for.
WP Beginner Checklist
These are the essentials your website requires. Use them to improve the project design and make it more prospect-oriented.
I suppose you already know that mobile-ready design is a must-have. All in all, more than 50% of global traffic relates to smartphones, People already expect you to make the site phone-friendly.
It is critical to make Google love your project. Make sure the template you selected is SEO-friendly. Use a sitemap to improve website design. It is also important to post only relevant content.
Use tags but only the true ones. People should see exactly what they were going to when entering the page.
Needless to say, all websites should be cross browser-compatible in 2019. You can knock off two in one day by getting a responsive item.
Social media plays a huge role in the prospects' lives. That is why it is important to optimize the project with SM platforms. You can add Social Login and other supporting features to the web design.
Don't forget to use CTAs. They still make a lucrative way to lead would-be-clients to important information. Add buttons, play with white space, create content contrast, etc.
Bookleum – Rental WordPress Theme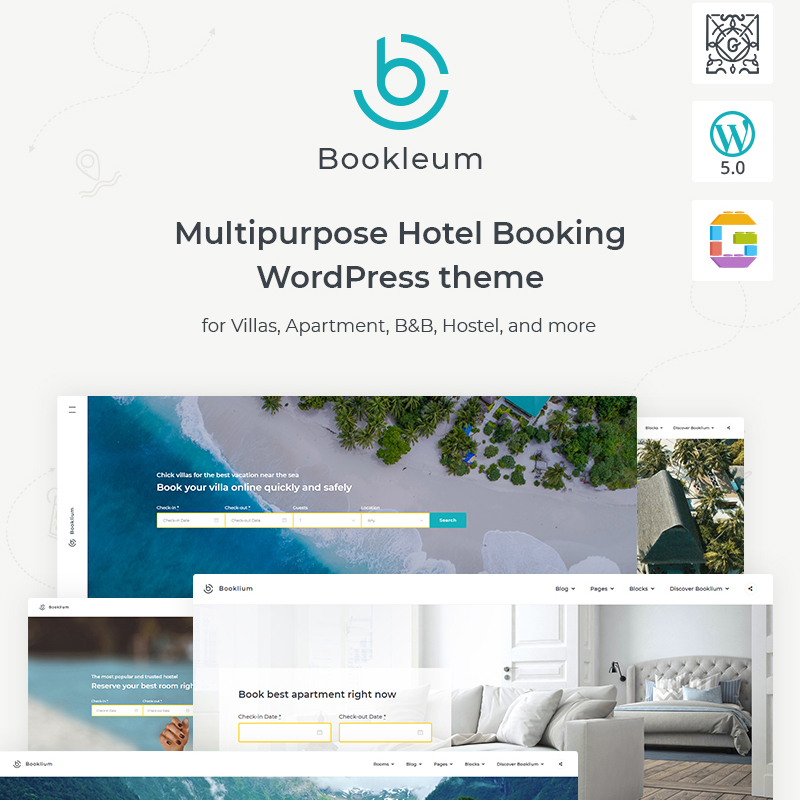 Real Estate Agent WordPress Theme
Mortgates – Financial Services with Elementor Builder WordPress Theme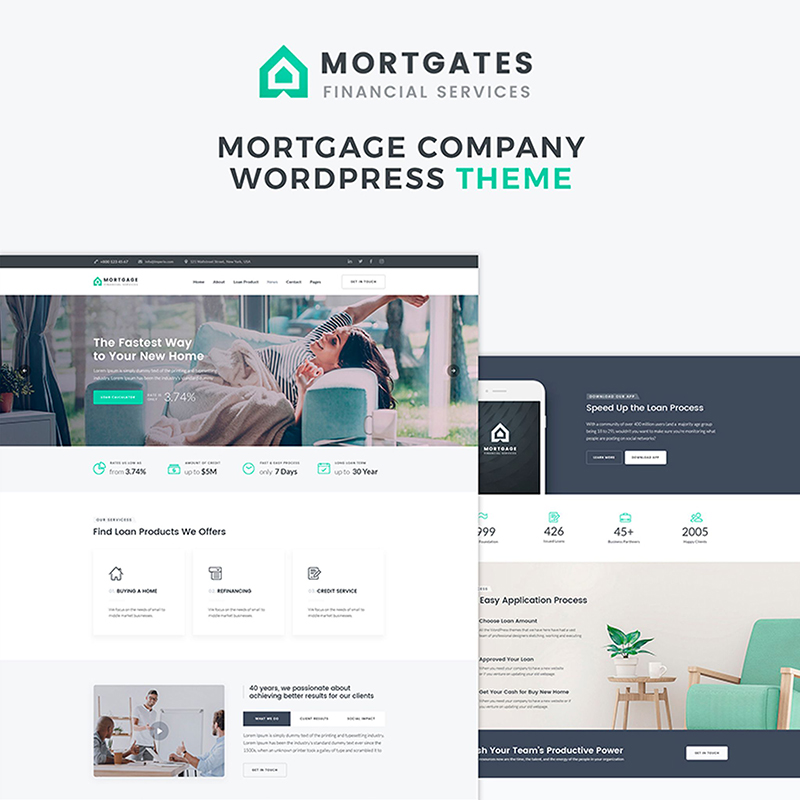 Homelist – Real Estate WordPress Theme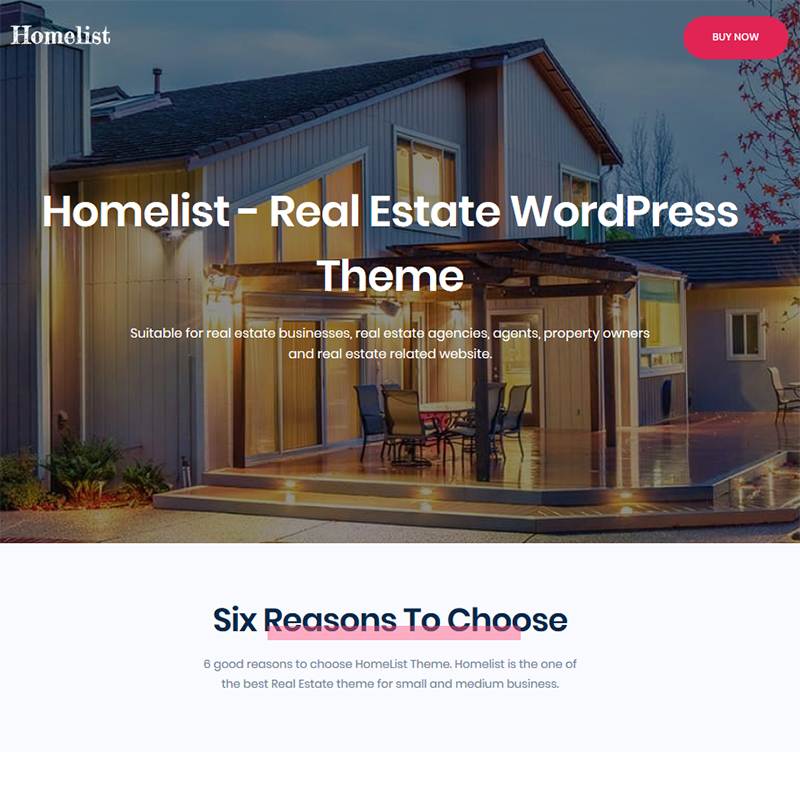 EasyJet – Multipurpose WordPress Theme