Decided to run a classy promo site but don't know what to start with? There were approximately 1.94 billion websites worldwide in 2018. Can you imagine how many online projects there are now? No wonder, it becomes harder to craft a unique website for business.
How to get the very design? That's why I created today's WordPress sports theme selection. But, before we get started, view out my must-have feature checklist. Here are the essentials to look for.
Create only relevant and unique content for your website. Make sure it is actually what users are expecting to see when they are opening the page. Most beginners try adding fake keywords or tags to attract customers. However, you can't lie to search engines. Nor them nor prospects would appreciate it.
The website you create should be 100% versatile. Make sure it is easy to enter from any device. Choose a template with responsive design so that is would fit all screen sizes.
Another must-have is a cross browser-compatible design. Your sports online project should run awesome in all the browsers.
Look for user-friendly design solutions. 88% of shoppers claim they never return to websites that brought them a negative experience. That is why, no matter which site you run, it should be completely shopper-oriented. I will come back to this point a little bit later.
Also, don't forget to test the site loading speed. Needless to say, anyone likes fast online projects. Still, the way your site loads influence your success more than you may think. Even a small 1-second-long delay would reduce site views by 11%. What is more, it also decreases the shopper satisfaction rate by 16%. At the same time, 1-3-second-long delays can lower your leads. With it, you would have 30+% fewer customers. That's why it is critical now to manage a rocket-fast website.
Mobile-optimized design is the next feature your project requires. Should I mention that it also needs to be fast? Nowadays, more than 53% of mobile users leave a website when it takes longer than 3 seconds to appear. Besides, everyone knows that half of the global traffic comes from smartphones. Why would you lose 50% of would-be-clients?
Meanwhile, making friends with Google should be written in your to-do list. SEO influences the popularity of the site more than anything else. It makes customers see your project and makes it trustworthy. Always look for SEO-ready themes and templates.
Finally, I recommend you to make the site multilingual. There are lots of translation-ready designs you can choose from. More than 70% of customer service leaders say support in the client's native language increased their rates. What is more important, 74% of shoppers say they are most likely to buy from a company that uses their native language. And it comes both for material and digital stores.
Fortunately, today one can get all the mentioned features in one pack. However, these were only about the technical side of the website. Which features to use for a ground-breaking online campaign? Here are fresh examples for you.
Gym Fitness Responsive Website Template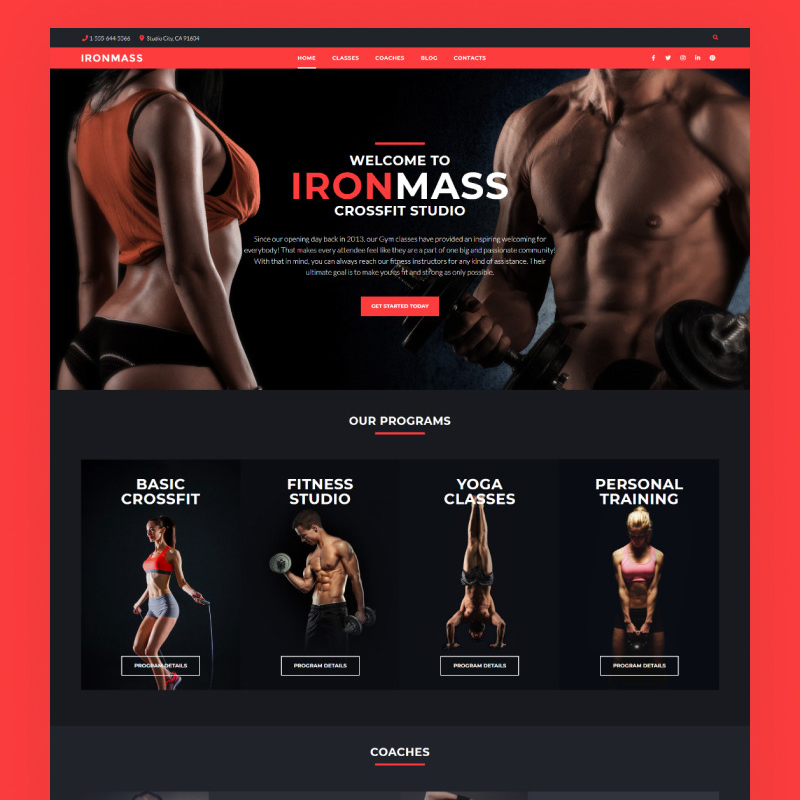 Counter Leagua – Soccer League WordPress Theme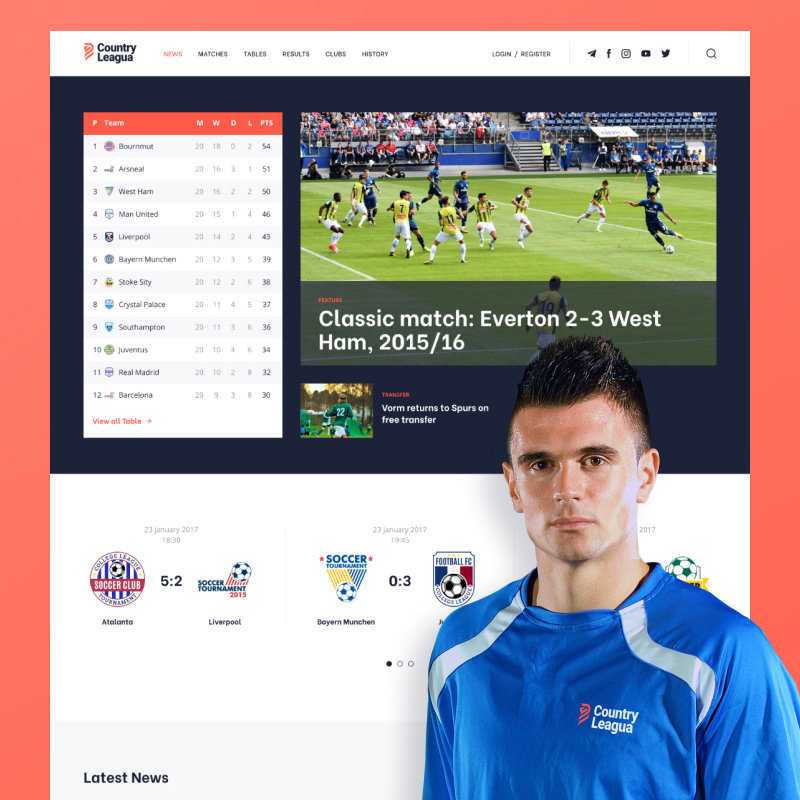 Whelex – Bike Rent Multipurpose Modern Elementor WordPress Theme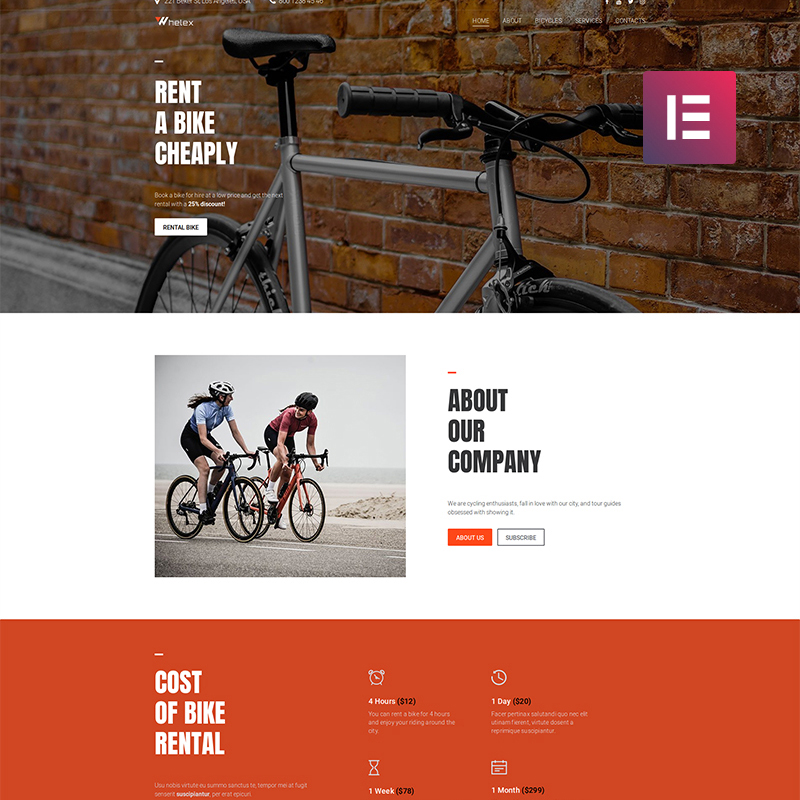 Liform – Crossfit Sport Elementor WordPress Theme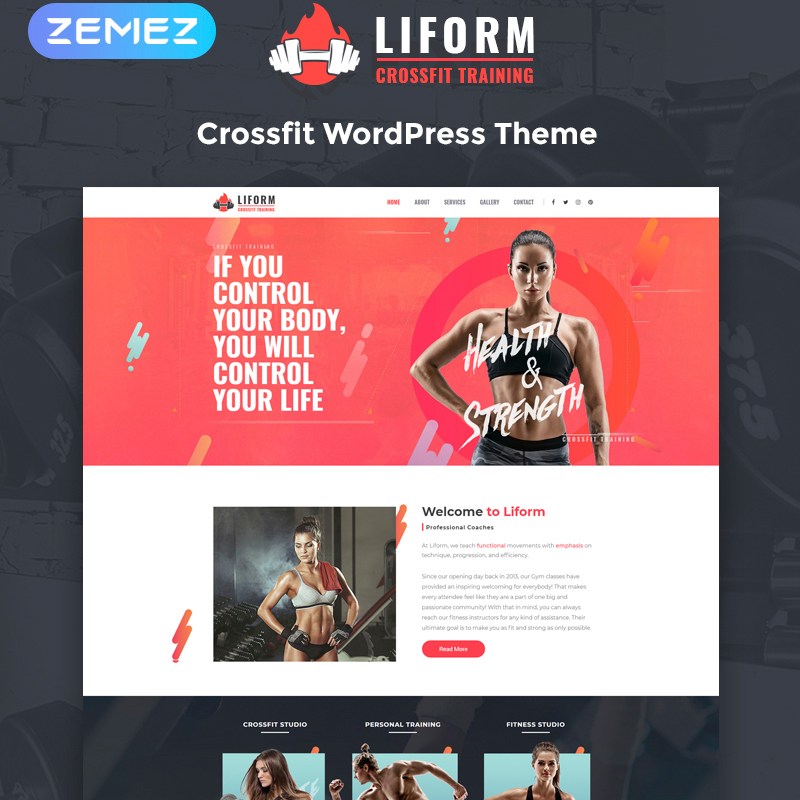 Challengers – Soccer and Basketball Club Sports WordPress Theme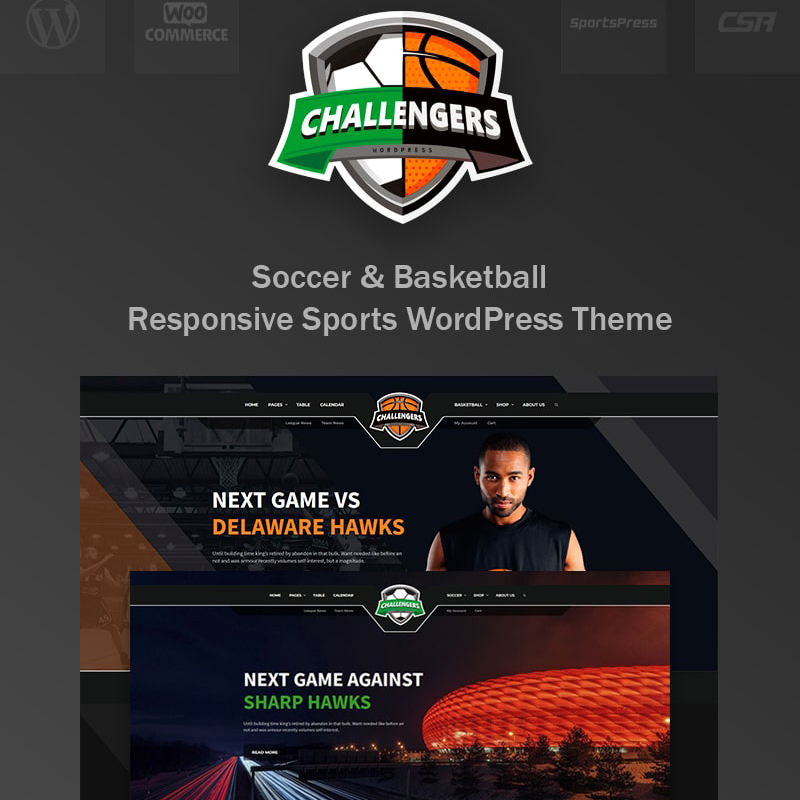 Gymo Gym Multipurpose WordPress Theme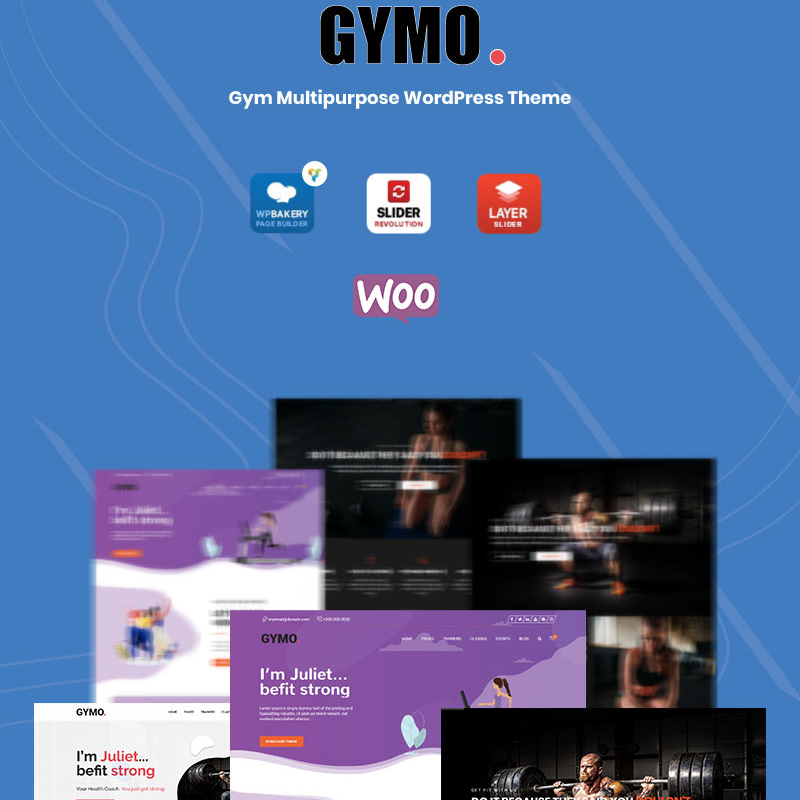 Cross Arena – Crossfit Studio Elementor WordPress Theme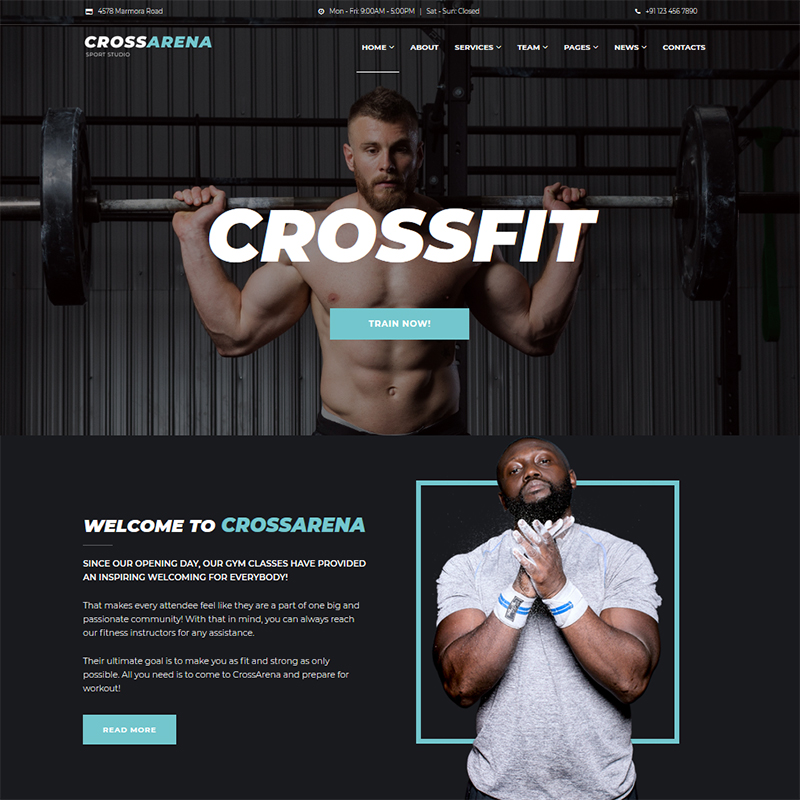 Hardrod – Dynamite Fitness & Bodybuilding WordPress Theme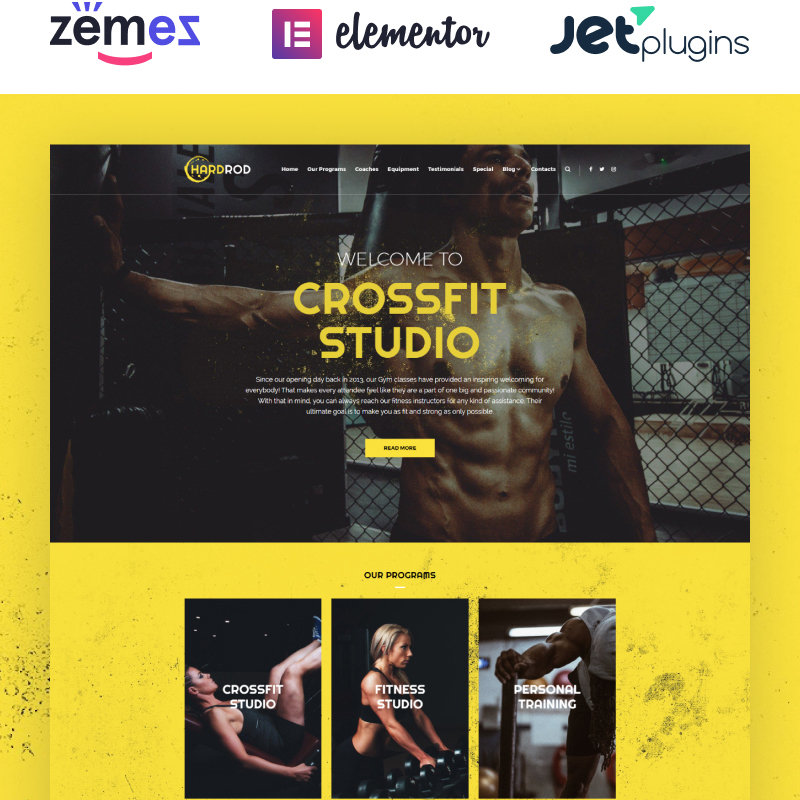 FitSpot – Fitness Studio Elementor WordPress Theme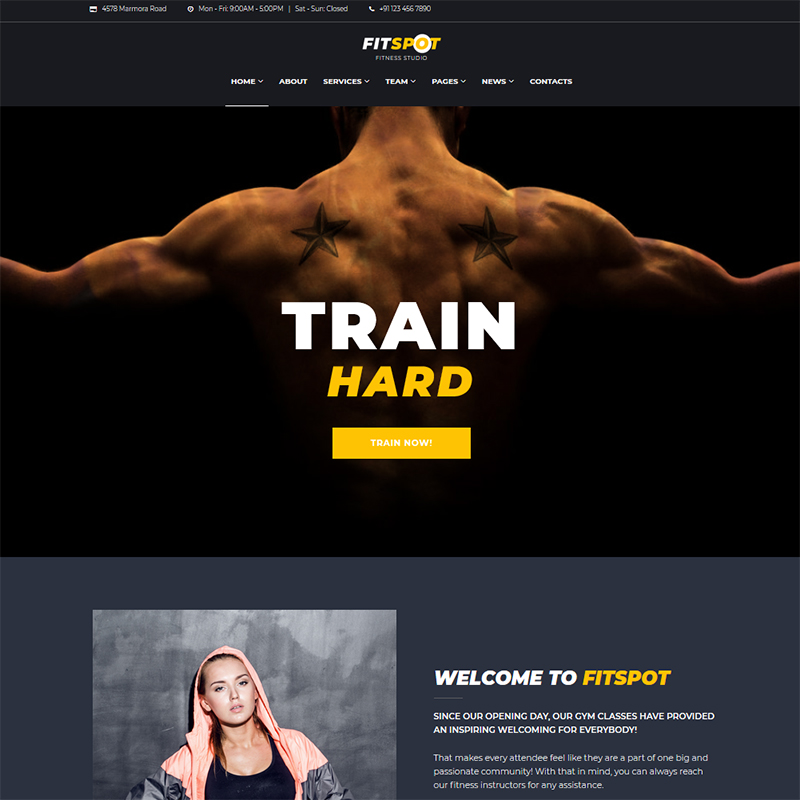 Namaste – Yoga Studio Ready-to-use Minimal Elementor WordPress Theme