Glitter Patterns Free Download
Glitter Patterns Free and Illustrators are the most widely used image processing software that comes up with a wide range of templates, mockups, textures, and patterns. The large a collection of patterns and even larger number of pattern files available for free download in the vector form, Gold Glitter Pattern is the most efficient platform to design the artworks in the form of amazing designs and logos.
 Sparkling Gold patterns is one of the most beautiful party-mood related patterns to use in artwork or logo designs. It is available Glitter Patterns in customizable, high resolution and high-quality format. The sparkling gold pattern is available in PSD format.
Foil Glitter Texture Design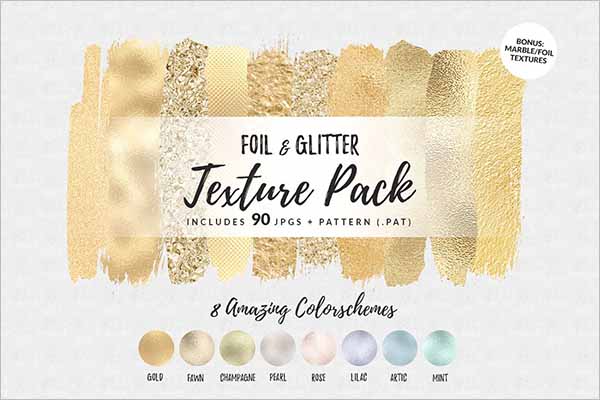 Gold Glitter Photoshop Pattern Design


Quick  Gold Glitter Sparkling Pattern


Download Gold Sparkle Pattern Design


Golden Lable Glitter Sparkles Pattern

Vintage Gold Sparkle Pattern Design


Gold Foil & Sparkle Pattern Swatches


Elegant Golde Pattern Pack Design


Graphic Style Gold & Diamond Sparkle Pattern


Halloween Glitter Golde Pattern Packs


Luxury Gold Sparkle Pattern Swatche


Free Golde Dust Sparkle Pattern Design


Sample Gold Sparkle Pattern Design


Gold Sparkle Sequins Mosaic Pattern

Shiny Gold Sparkle Frame Corner Pattern


Gold Foil  Sparkle Texture Pattern


Illustrator Graphic Germ Gold Spark Pattern


Premium Sparkle GOLD Texture Pattern


Garland Gold Sparkle Pattern


Gold Sparkle Illustration Vector Pattern


Gold Sparkle Pattern Papers Design


Seamless Gold Glitter Pattern


Gold Chevron Sparkle Pattern Print


Seamless Gold Star Pattern Desingn


White & Gold Digital  Sparkle Paper Pattern


Black White & Gold Glitter Pattern


Gold Sparkle Blowing Pattern


Confetti Glitter Gold Sparkle Pattern


Gold Glitter Overlay Sparkle Pattern


Photoshop Gold Sparkle Vector Pattern


Gold Glitter Ornament  Pattern