Every program, may it be a computer program, an event or the happening of a particular event like an investment in a growing company, it has to evaluate in terms of its efficiency and effectiveness. While there might be many metrics for measuring success, Logic Model Templates is a great framework for one to measure and evaluate form programs of various nature.
While the above definition may go bonkers for many people and you still might not have realized as to how a particular logic model actually looks like and how you need to implement it, please do not worry as we present you with a collection of logical model templates in different formats like word, free excel templates, and pdf to suit your requirement. You can use these to develop and assess your program rather than starting from scratch!
Latest Logic Model Templates
Creative Logic Model Templates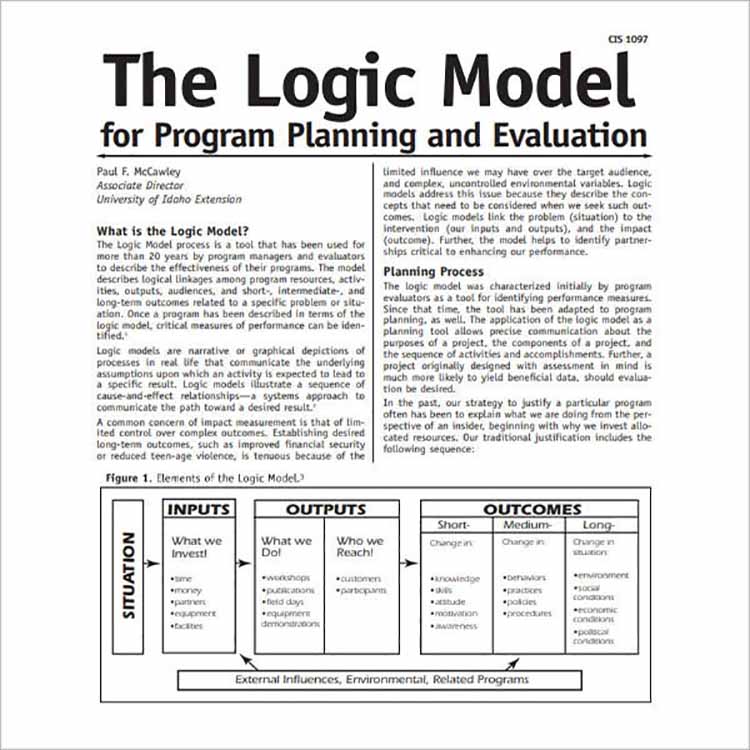 Logic Model Templates Bundle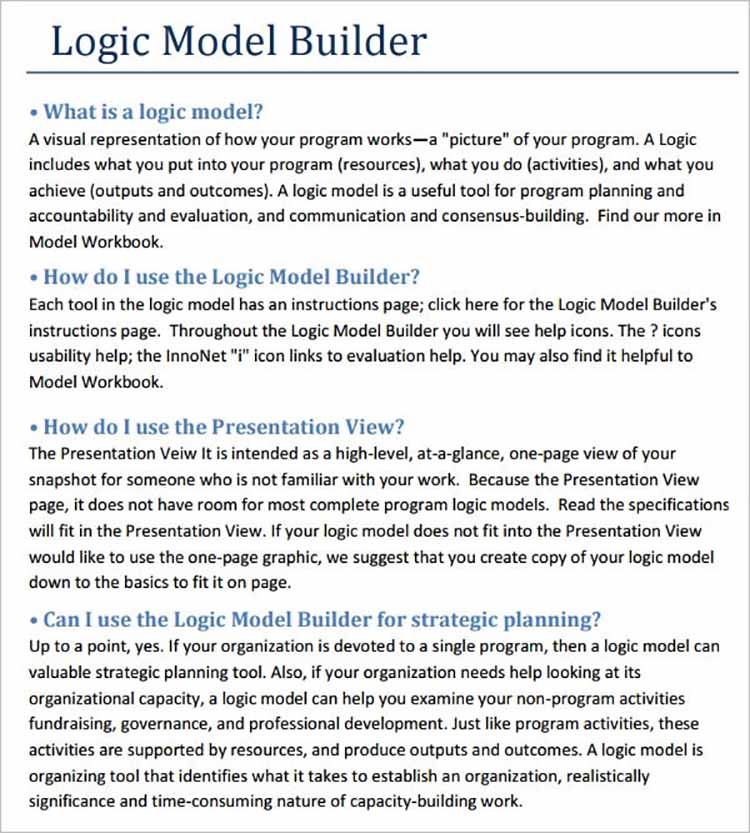 Logic Model Template


Logic Model Template Download

Use logic model Examples to showcase the change. It is extremely important for any company or organization to make their employees well aware of the plan of action. A roadmap to the desired result is needed to be put forward in order to involve everyone in the course of action. Logic models are really helpful in this. They help to make everyone understand what all changes are about to come soon. It is one of the various uses of the logic models. Logic models for using flowchart templates are great to explain the changes.
Free Logic Model Template

Example Logic Model Template

Word Logic Model Template

Logic Model Template

But preparing a logic model right from the beginning might take a lot of time and efforts. Therefore, any kind of help is always welcomed. One such help is available in form of Sample logic model templates. These templates can be used as guidelines to prepare your logic model. You can prepare the one along the same lines. Logic models can make the whole report look presentable. So in case you need to present the future goals of the organisation, these logic model templates Word is going to help you in the best possible way. All you need to do is find at least one good website that can help you to have these worksheet templates.
Logic Model Template PDF

Printable Logic Model Template

Local Public Health Logic Model Template

Excel Logic Model Template

PDF Graphical Logical Model Template

The other good thing is many websites provide these templates for free. So you don't need to pay anything in order to use them. It is indeed a great deal specially for the people who are inexperienced in giving a good presentation and putting their ideas in front of the people. But the most important thing is to use only those logic model templates Excel that is best in the market. Then only you can expect the results to be best. Use internet in the best possible way and download the required templates. Nothing can be better than this when you have to provide a good presentation. Make use of the templates and get your work done in the least time possible.
Logic Model Template CDC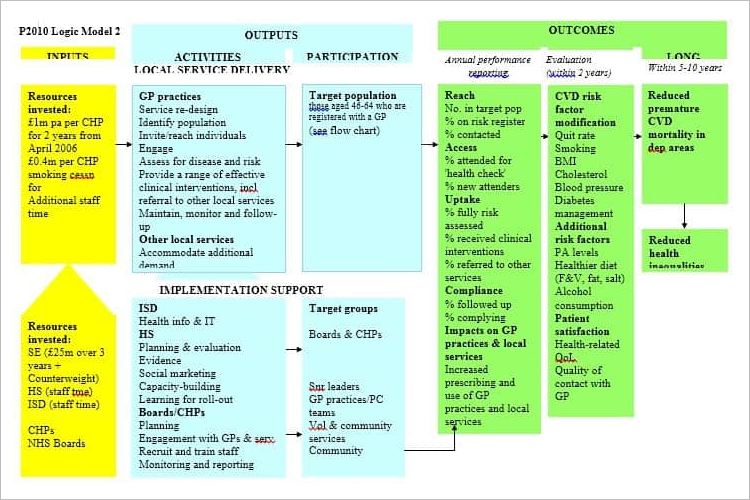 Blank Logic Model Template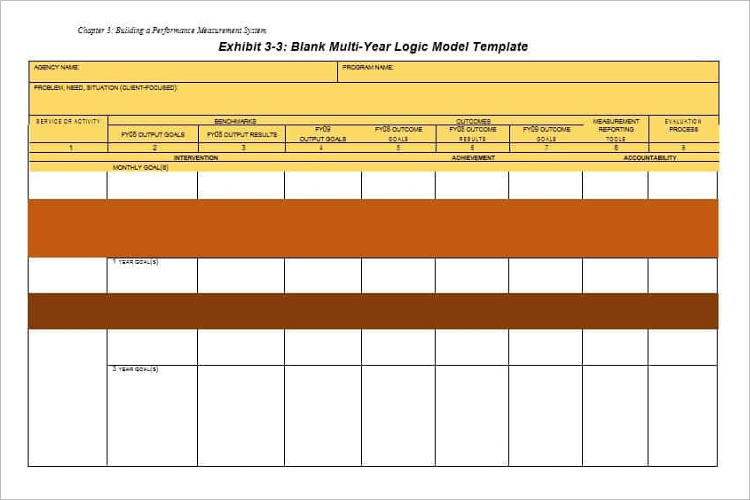 Logic Model Program Planning Template
Program Logic Model Template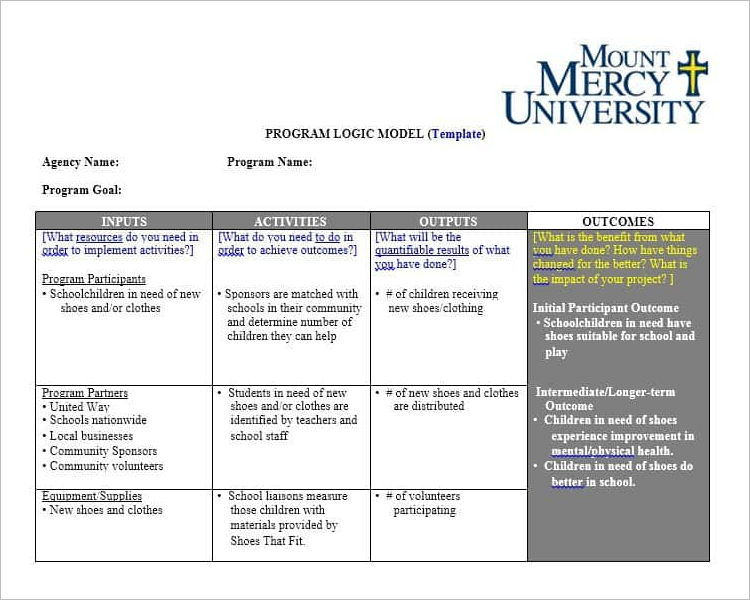 Logic Model Blank Template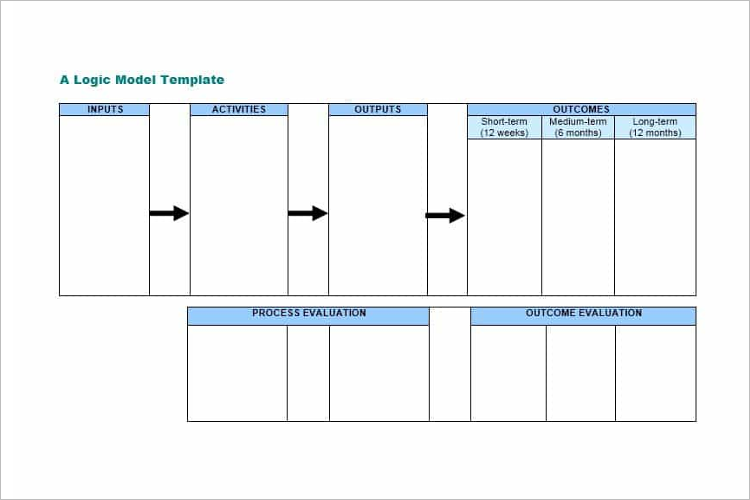 Download Program Logic Model Template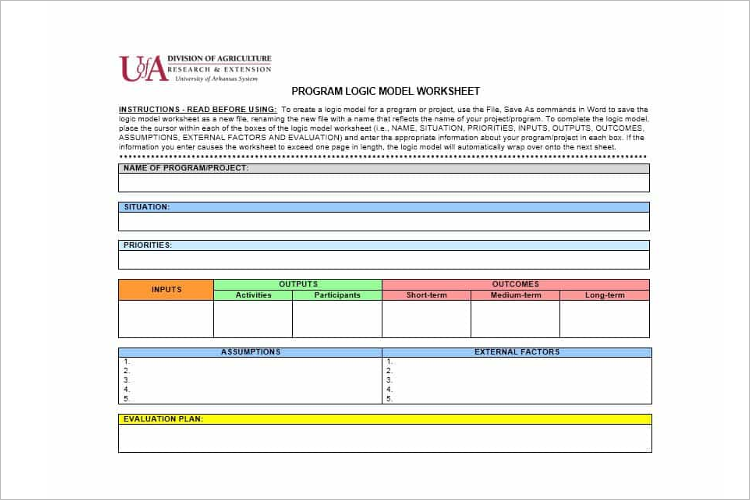 Logic Model Example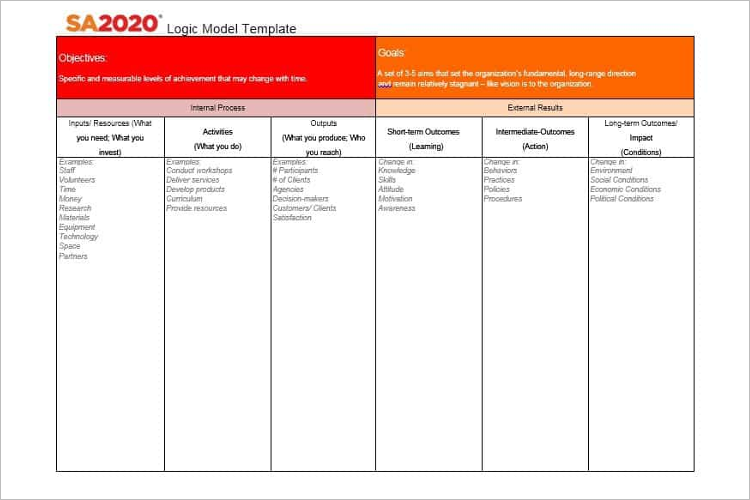 Fillable Logic Model Template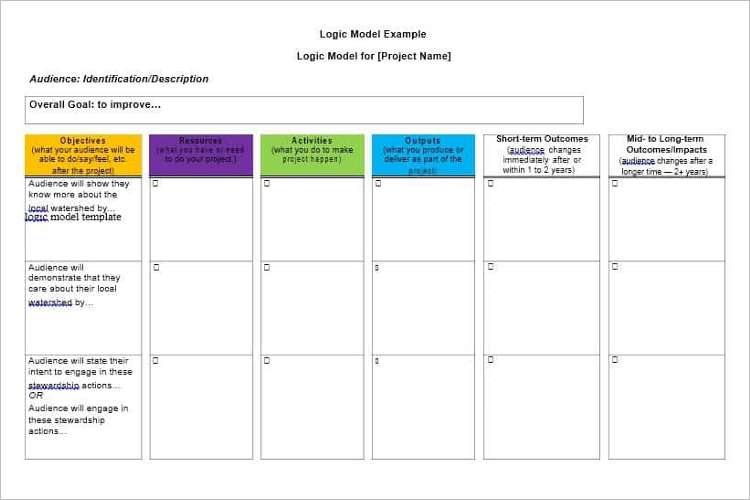 Event Logic Model Template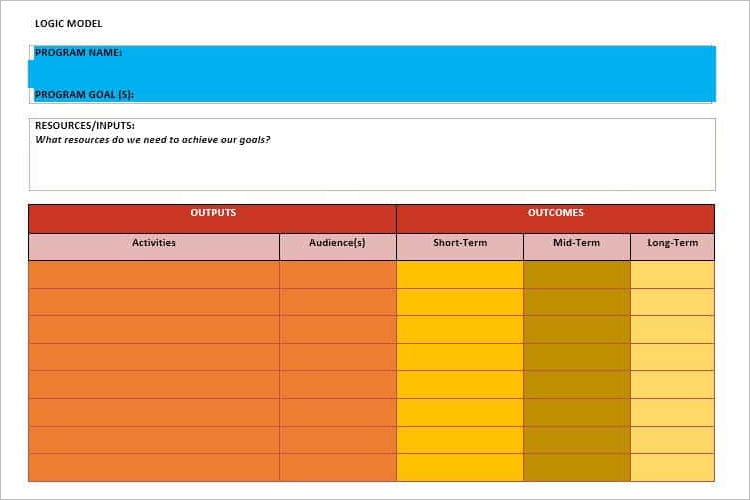 Performance Logic Model Template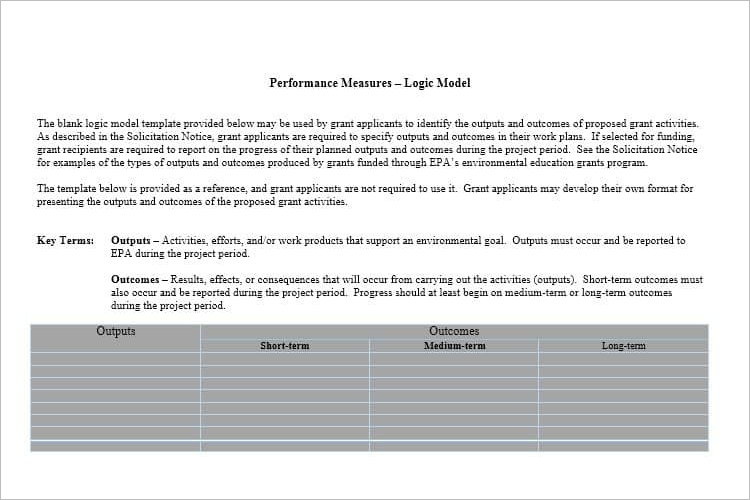 Sample Logic Model For Program Evaluation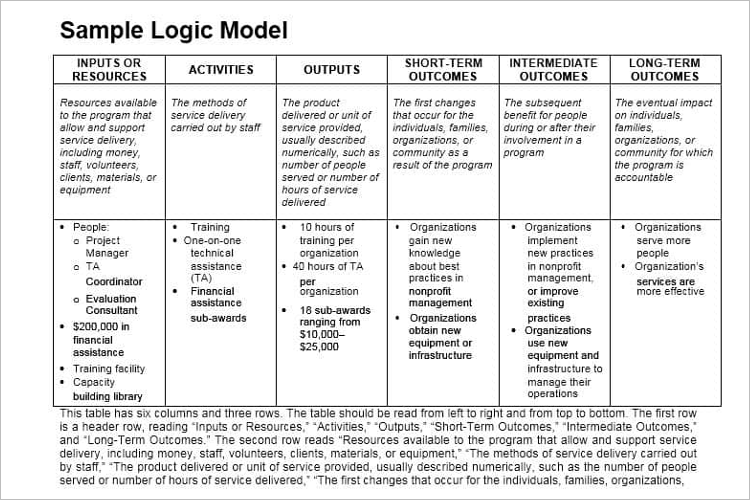 Logic Model Template Doc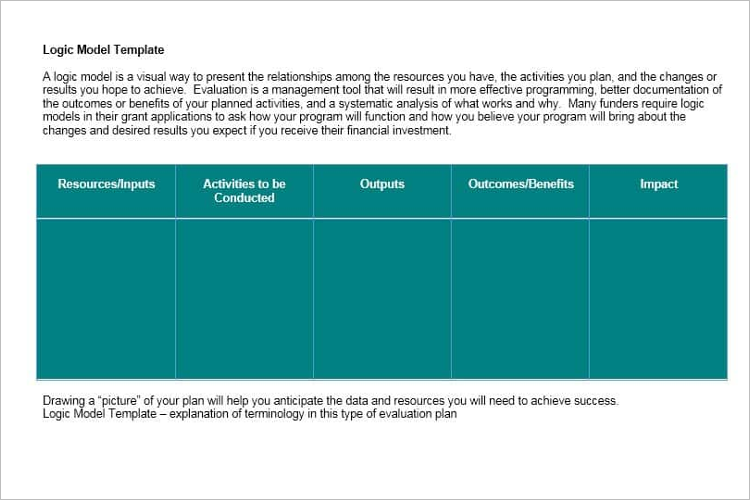 Logic Model Worksheet Model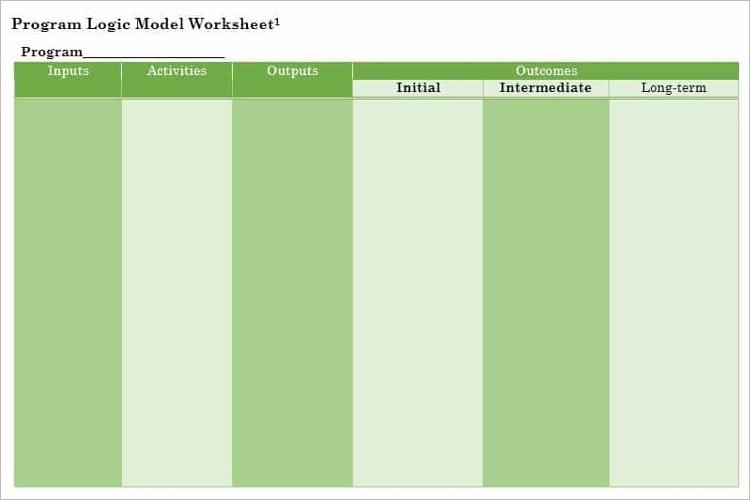 Input & Output Logic Model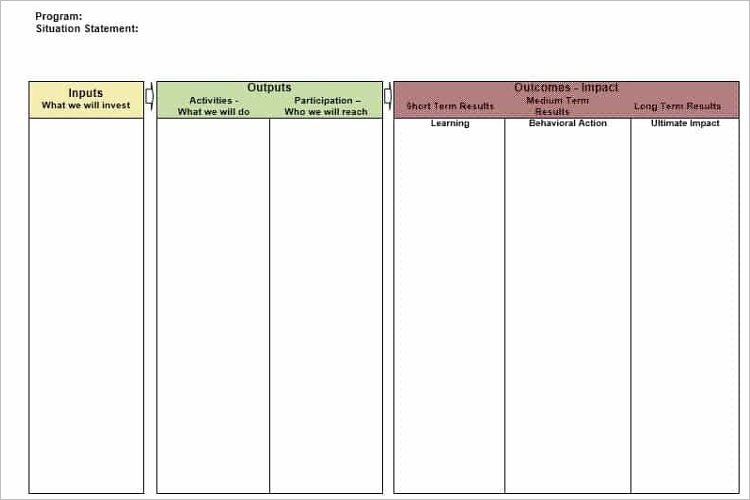 Editable Logic Model Template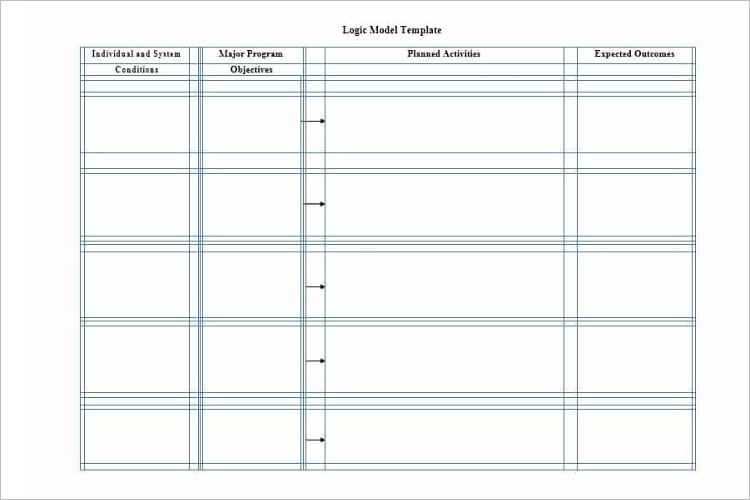 Popular Logic Model Template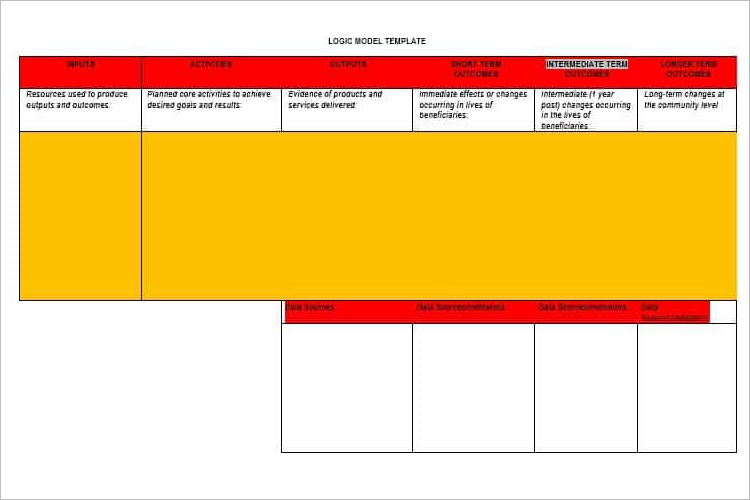 Logic Model Template PowerPoint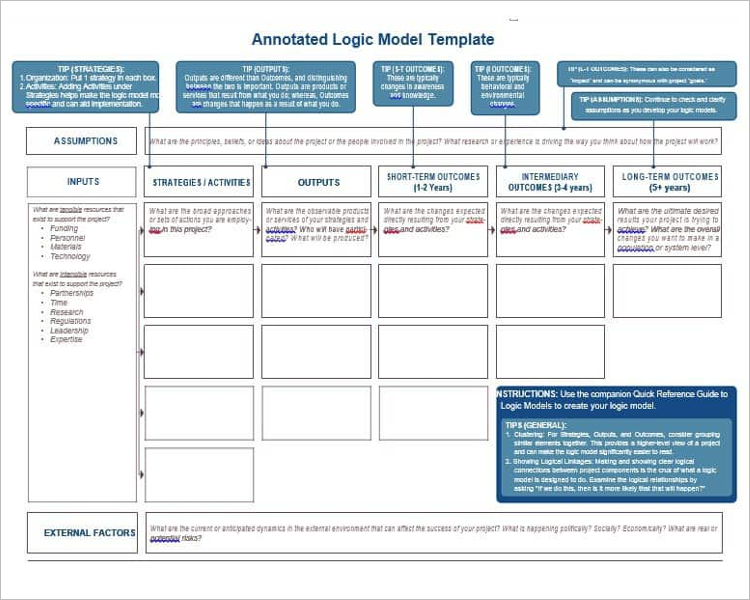 Logic Model Flow Chart Design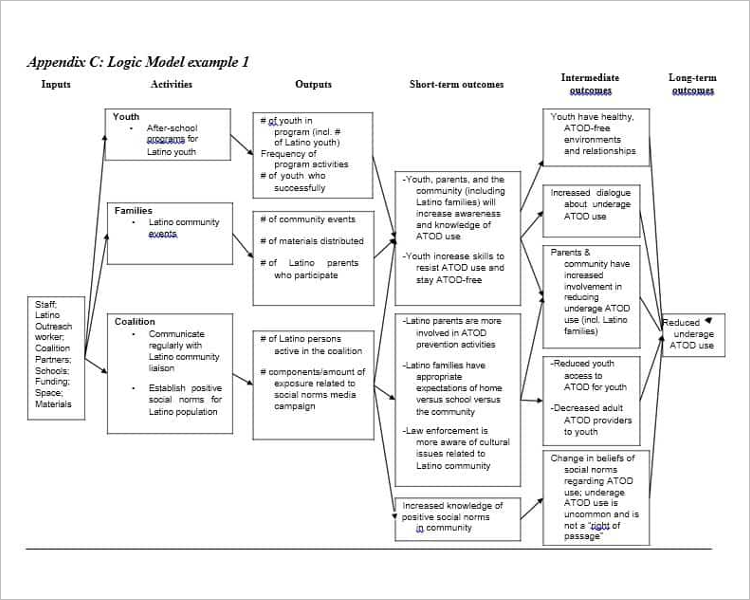 Example Of Logic Model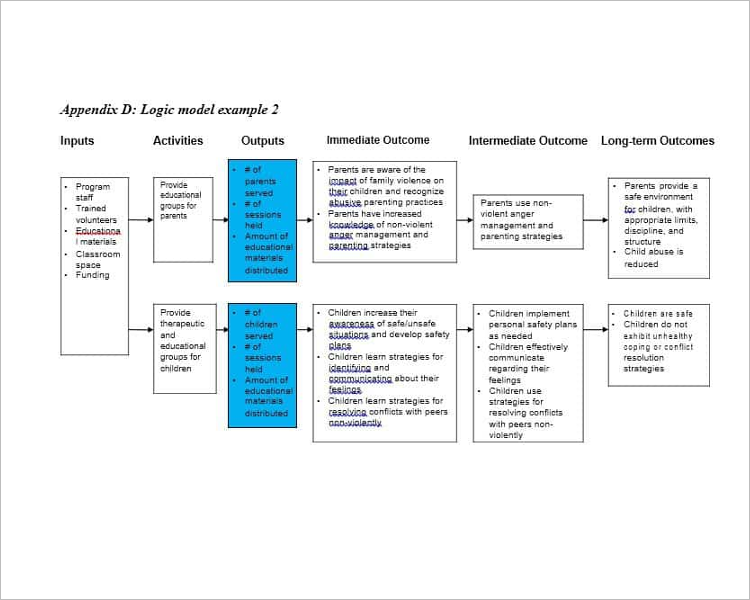 Logic Model Template Word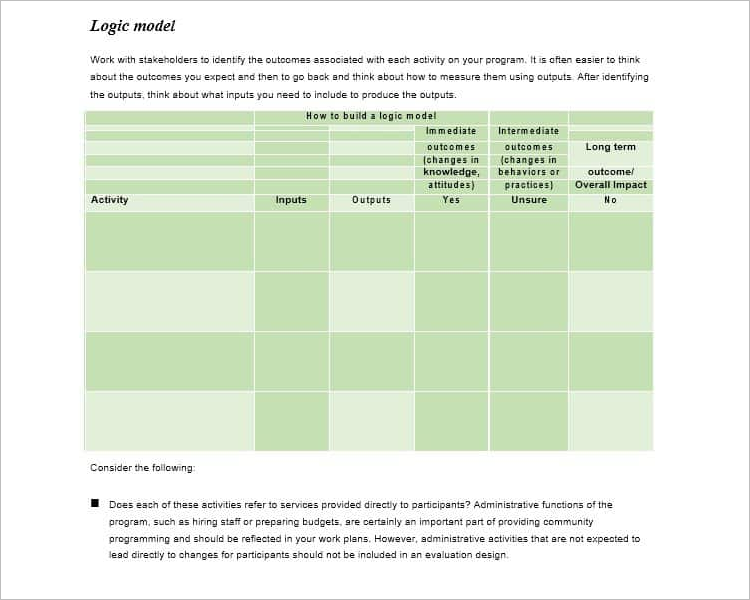 Simple Logic Model Example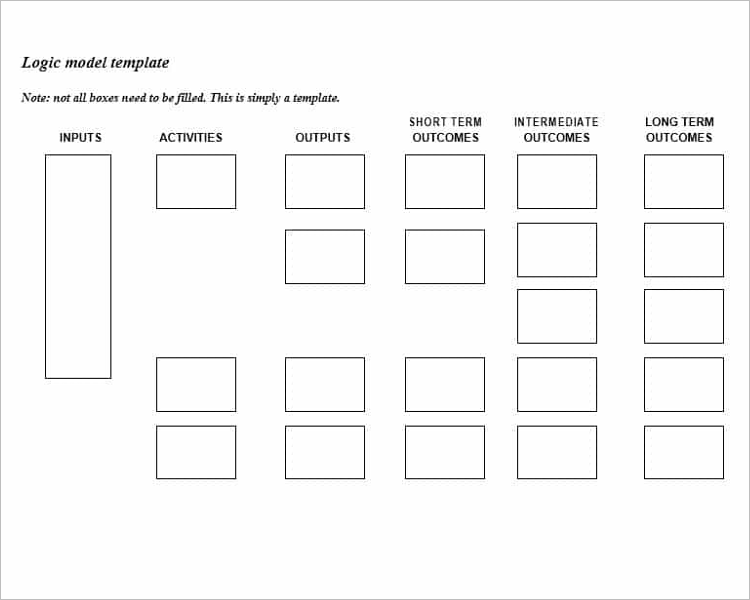 Logic Model Theory Of Change Template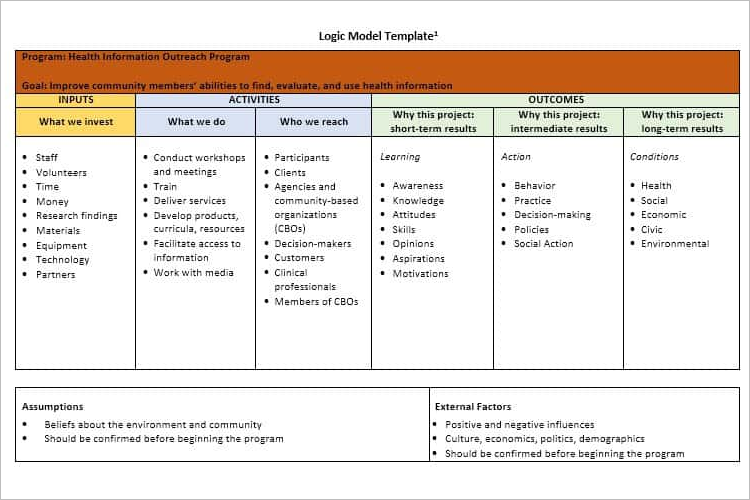 Effective Logic Model Template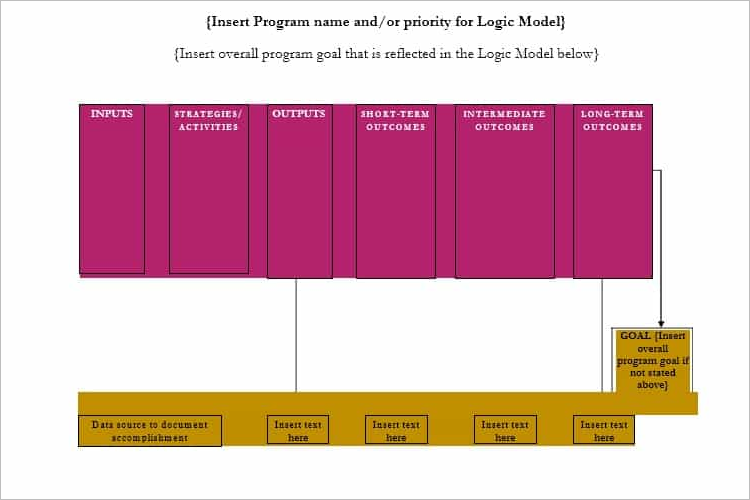 Microsoft Office Logic Model Template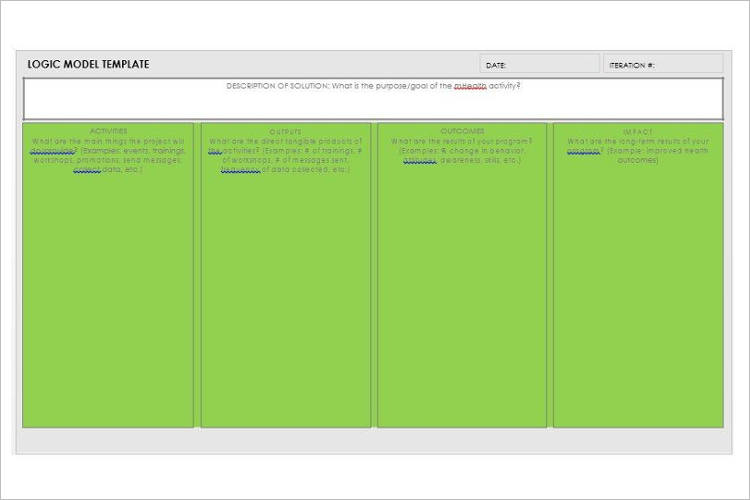 Kellogg Logic Model Template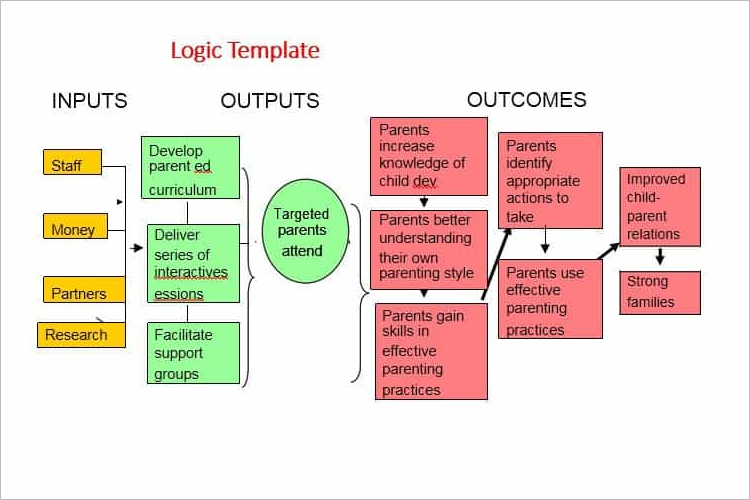 Logic Model Template Excel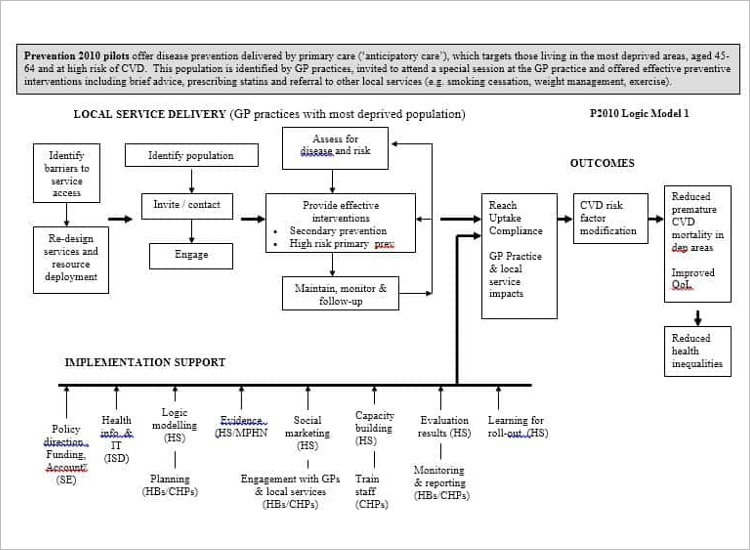 Logic Model Template Free Download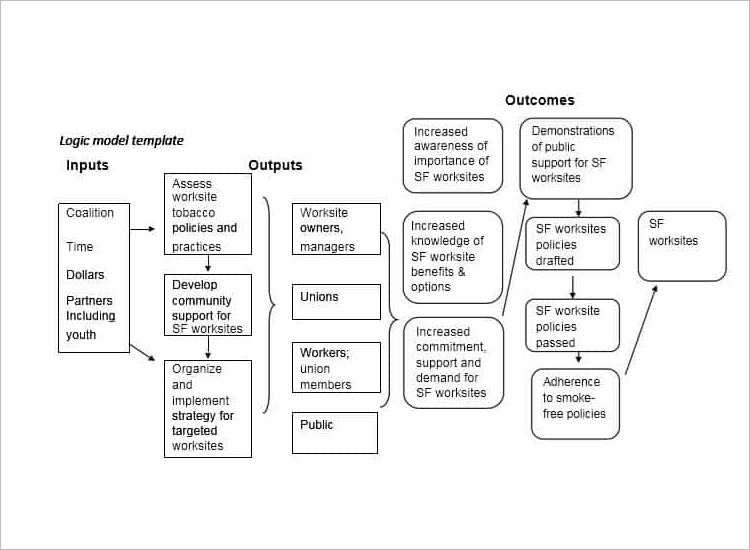 Excel Logic Model Template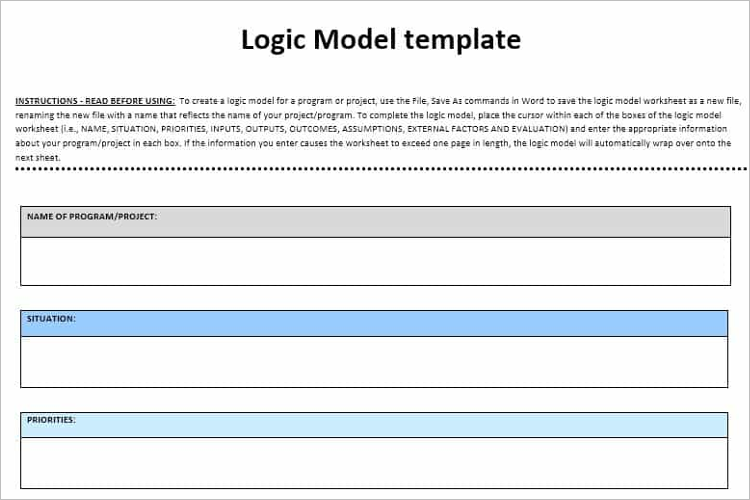 Logic Model For Homeless Program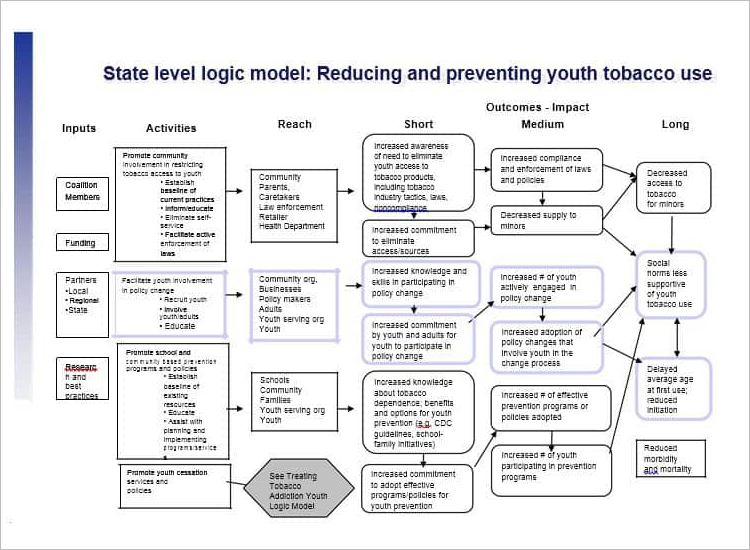 Logic Model For Development Program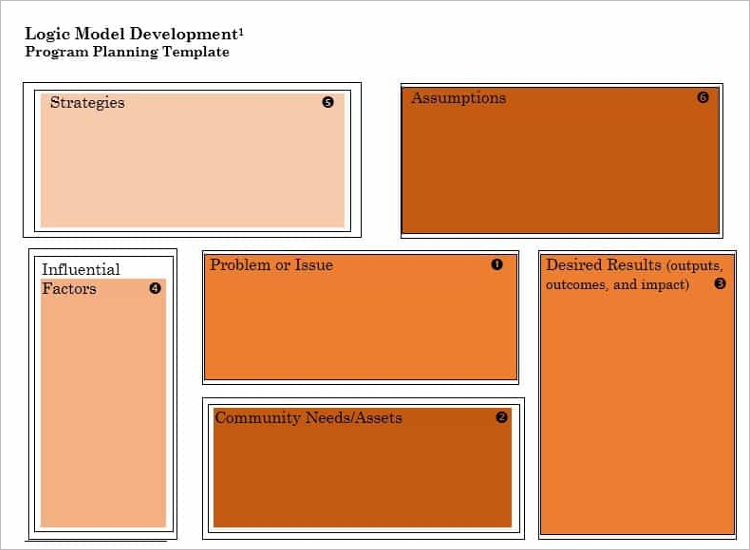 Google Doc Logic Model Template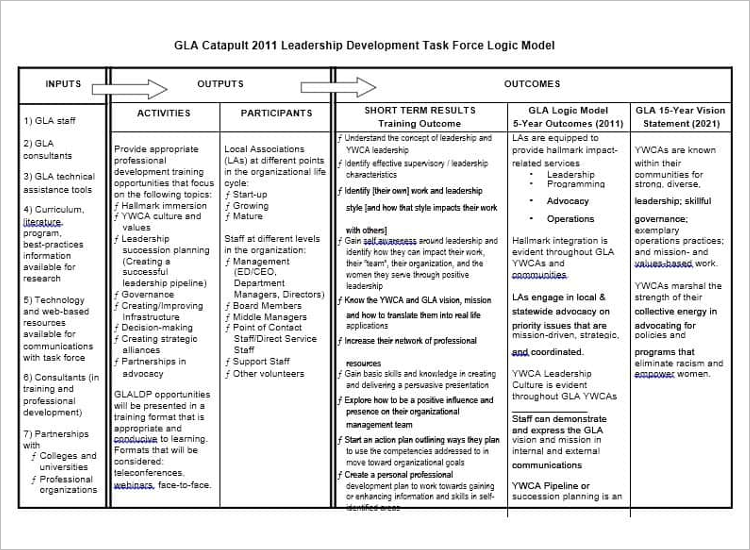 Logic Model Example Idea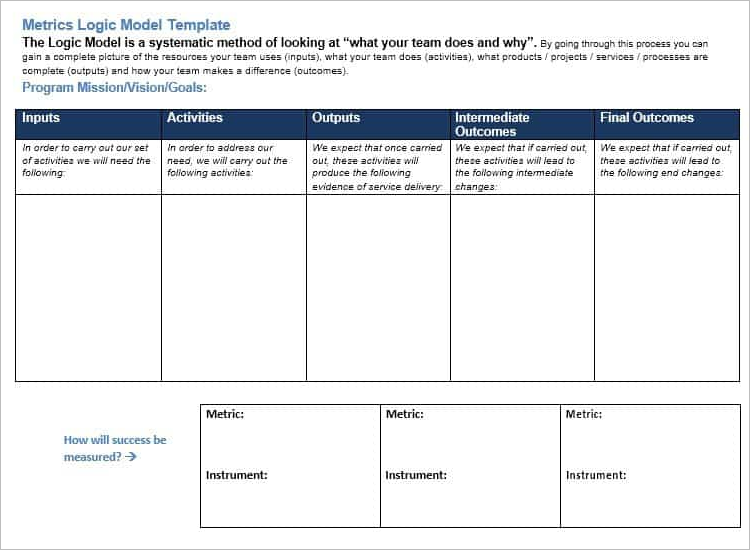 Simple Logic Model Example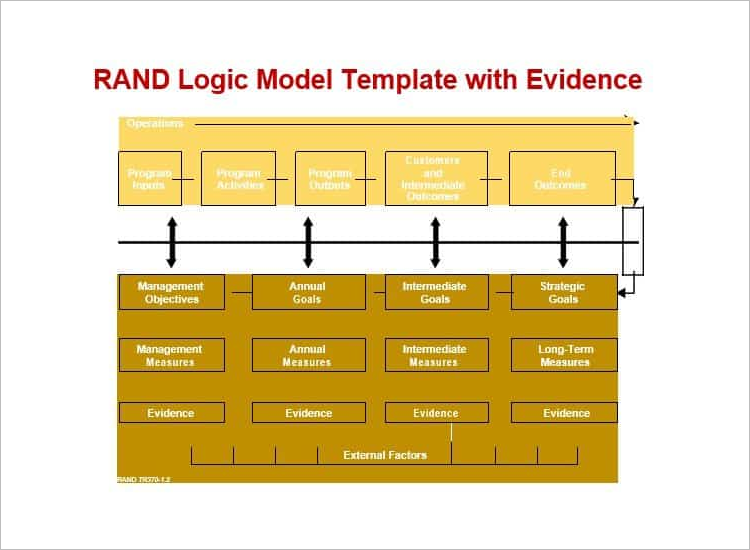 Graphical Logic Model Template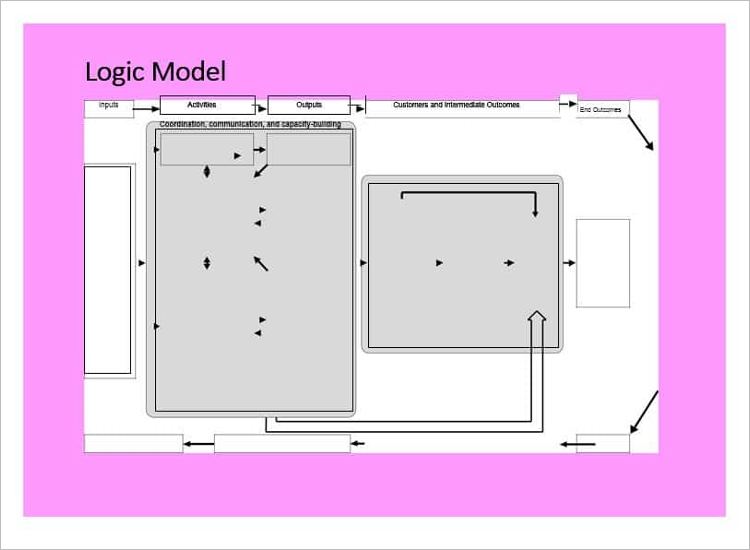 Nonprofit Logic Model Template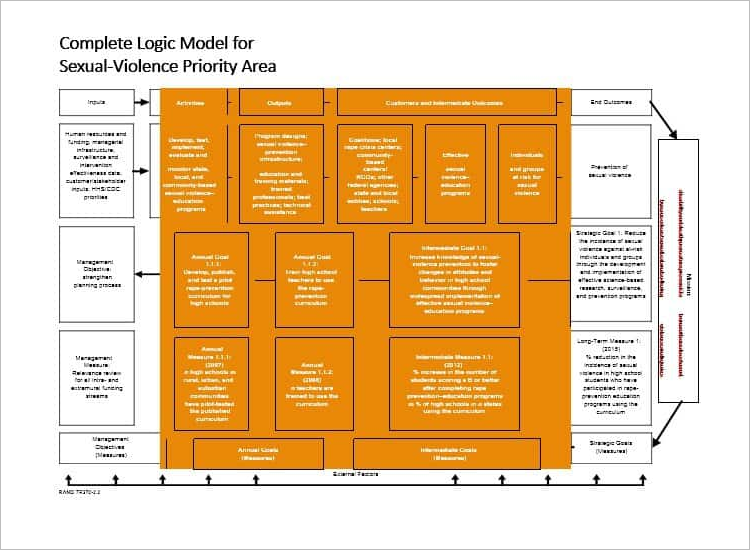 Logic Model Evaluation Template