It is a tenuous task to choose the perfect e-commerce website to showcase your mobile collection. Use amazing templates and the right kind of plug-ins to augment your inventory and make it look impressive and attractive. The WooCommerce Responsive Premium Mobile Templates Store is one of the most recommended themes that come with high-resolution imagery, easy interface, and all-around customer service.
These themes offer great responsiveness, easy usability, smooth navigation, retina ready performance, specialized animations, filtering options, added listing options and they make efficient use of space to feature products, showcase events and update contact forms.
Responsive Ocean Mobile Template
Mobile Cloud a App Based Mobile Website Template
Compatible Mobile & Tablet Template
Flat Bootstrap Responsive Web Template
Mobile & Tablet Responsive Template
Selling Full Page Mobile Template
App Based Flat Responsive Web Template
CSS3 Animated Responsive Tablet Template
Landing Page Bootstrap Responsive Web Template
Multiple Gallery Responsive Mobile Compatibility Template
Pix Photography folio Mobile Website Template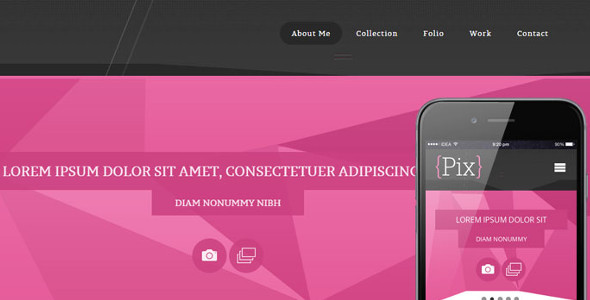 Premium Mobile Templates
Business and Services Mobile Template
HTML Mobile Website Template
Business Mobile Web Template
Pocket Simple Animated Mobile Template
Mobile Retina HTML5 & CSS3 Template
Sidebar Mobile web Template
Tablet Responsive Web Template
Responsive Tablet Ready Compatible Template
Hexagone Shaped Responsive Mobile Template
A Bold jQuery Mobile Template
The Electronics WooCommerce Theme is another remarkable mobile friendly template that allows you to view products, make selections and eventually buy products of your choice with ease. Themes play with alternates of color and shapes to create an atmosphere that is engaging and interesting for customers and take them by the curiosity. Themes based on HTML5 platforms and are suitable to all resolutions and screens, especially mobile devices. They have cross browser compatibility. They are compatible to all devices especially mobile devices and give you a more than promised accentuated experience. Enjoy effortless filtering, listing and display options. Choose specialized animations and attractive displays to showcase your products effortlessly.