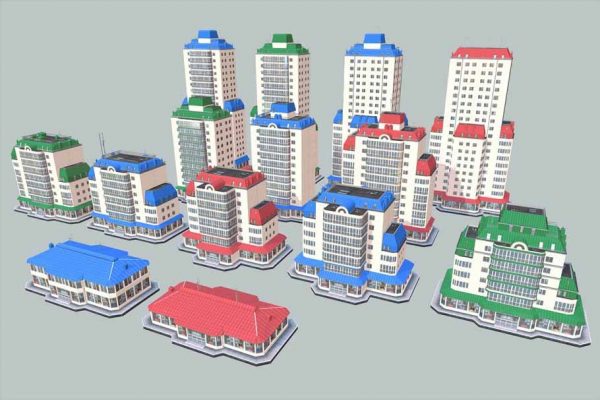 In stock
City Buildings – 3D Architecture Models
$9.00
DETAILS:-
Pack of 14 buildings – from small to big in different variants.
All buildings share the same set of textures.
There are day and night textures.
Day texture made in 3 color variations – gree, blue and red roofs.
<< MORE DOWNLOADS >>
Download City Buildings All textures are in TGA file format, ready for the game engine. Diffuse textures have transparency map in the alpha channel and bump mah have a specular map in the alpha channel. Similarly, Source PSD texture file included.