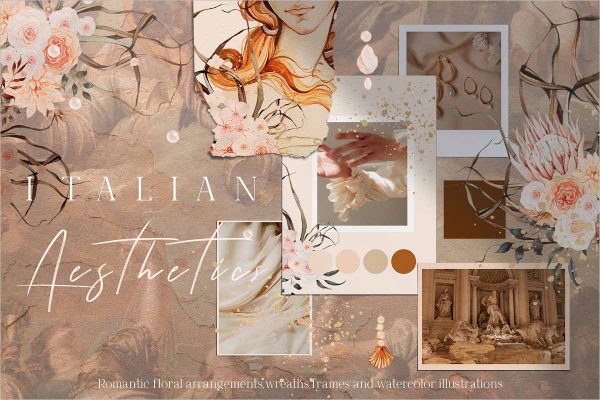 In stock
Italian Aesthetics
$16.00
40 Individual elements ~ 3000×3500 px.
25 Floral bouquets ~ 5000x5000px.
17 Floral frames & wreaths ~ 6000x6000px.
10 Individual watercolor illustrations min- 845×715 px , max- 6000×6000 px.
<< MORE DOWNLOADS >>
Italian Aesthetics this is an elegant watercolor collection, full of atmosphere and inspiration from the aesthetics of the Italian Renaissance, from its delicate and exquisite color palette, from pearls and jewelry, painting, architecture and combination of terracotta and pink tones, who are still in trend and I'm in love with this unusual trend.