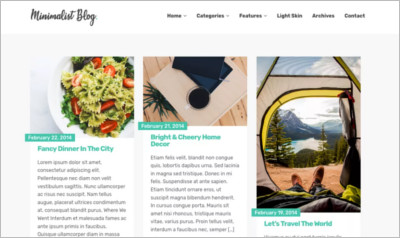 In stock
Minimalist Blog WordPress Theme – Free Download
$0.00
The theme is minimal, elegant and fully responsive.
To all major mobile, tablet and desktop devices.
The clean, modern and responsive design.
<< MORE DOWNLOADS >>
Minimalist Blog a multipurpose blog theme that can use for all types of blogs. For an example travel blog, news blog, personal blog, etc. The theme option makes it very easy to customize the theme. Let The Blogging's clean vibe and arresting design elements elevate your content to its fullest potential.