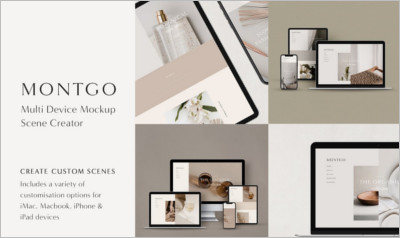 In stock
Multi Device Mockup Scene Creator
$19.00
Choice of 4 devices: desktop (iMac), laptop (MacBook), phone (iPhone X) and tablet (iPad)
Choice of a variety of colors for the devices
Customize the background to any color you want with the option to add a texture layer, or choose from the 4 supplied background textures.
Customize the direction of screen glare or toggle off completely
Choose the direction of the shadows (left or right)
There is also the option to have the devices reflected in the surface. This reflection can be toggled on or off or adjusted to suit your design.
<< MORE DOWNLOADS >>