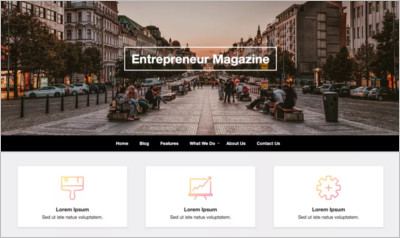 In stock
Optimized Classic WordPress Theme – Free Download
$0.00
The design is often used as layout for an agency.
Marketing bureau or other corporate businesses.
The theme works fine as a photography portfolio.
<< MORE DOWNLOADS >>
The Optimized Classic WordPress Themes. This Starting a landing page or single page is easy with our modern theme. Due to the features and flat easy going design, large header, and clean design and more. It is a responsive multi-purpose one page WordPress Business Theme. It is Simple 1 pagers have become very popular since its great for presenting products/apps in a creative and elegant way.