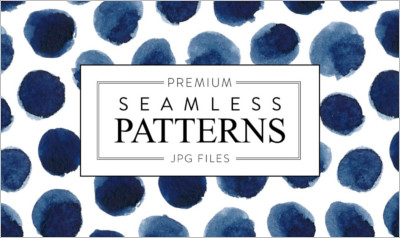 In stock
Seamless Patterns Collection
$17.00
Here is what you will get:
Galaxy Patterns – 4 designs, 12 JPG files
Gold Polka Dot – 3 designs, 9 JPG files
Indigo Love – 9 designs, 27 JPG files
Inky Doodles – 13 designs, 39 JPG files
Marble Tiles – 10 designs, 30 JPG files
Watercolor Love – 13 designs, 39 JPG files
Features:-
FILE TYPE: JPG
FILE SIZE: 699.94MB
DIMENSIONS: 2500 x 2500px
DPI: 300
TILEABLE: Yes
<< MORE DOWNLOADS >>
Hello! I'm so excited to introduce you this lovely bundle of Seamless Patterns Collection. From fun and charming inky doodles to elegant marble and watercolor designs. You will find these patterns to be modern, refreshing, and versatile. Abstract watercolor strokes and shapes, fresh summer patterns with lemons, peaches, and watermelons, floral and leafy designs, trendy honeycomb tiles with marble textures. Similarly, you will find a variety of different patterns in this collection for all sorts of projects.
You may also like