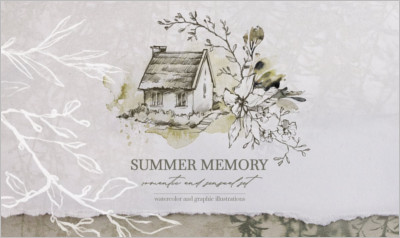 In stock
SUMMER MEMORY Watercolor set – Free Download
$15.00
In this set, you`ll find abstract watercolor illustrations and pencil graphics.
Combine two styles, the watercolor expression, and the delicate graphics.
And you`ll create your unique style.
Perfect for: greeting and wedding cards, branding and stationery designs, packaging design, DIY, logo, personal projects, quotes, posters, wallpapers, stickers and much more.
<< MORE DOWNLOADS >>
I have collected the most beautiful moments of the SUMMER MEMORY Watercolor set in this collection. These are the fragrant flowers and the herbs, the landscape elements, the shades of the greenery in the watercolor splashes. Everything to remember this time of the year. After all, the summer is my happy place.