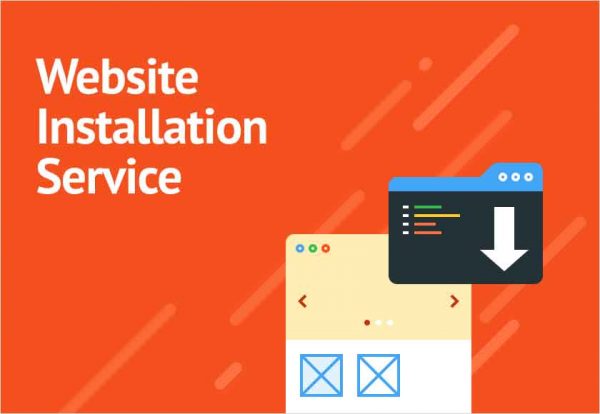 In stock
Website Installation Service – Theme Setup
$49.00
Website Installation Service Includes:
Database creation and uploading of files
Installation of a compatible CMS/eCommerce engine
Full template installation and activation
Sample data import.
Supported Products :
Wordpress
Joomla
woocommerce
shopify
magento
prestashop
opencart
<< MORE DOWNLOADS >>
Website Installation Service in Details
Website Installation Service Theme Setup If you don't want to spend your time installing your newly purchased template and then importing its demo content. If you have ever worked with CMS platforms and hosting servers before. If you don't know what cPanel, MySQL, and FTP mean. Then order website installation service and entrust professionals installation of your website.
Website install service will allow you to launch your site much easier and faster. Within 3 to 6 hours after you provide us with hosting credentials, you will be able to login to the admin panel and begin working with your new site.
As a part of our website installation service, our professional team will install a template on your hosting server and activate it. Then, we'll import its sample content, and make sure everything looks and works like in the demo. After the theme installation, we will provide you with the website's admin panel credentials, so you can start adding content and make other customizations.
Please note:
The service is valid for one website.
The project can be started only after you provide complete and correct details to access your hosting server.
Your project manager will use English to communication on the service details.
How to Get a Website Installed:
1. Order Placing and Collection of Information
First of all, you have to choose the type of website installation service that we have to provide. Our professionals can install templates on different platforms,                            and the price varies according to the platform you need. After you have chosen the service and made the payment, our support team will contact you via email                          to  clarify order details. We'll ask you to provide login details to your hosting account. This process will take from 15 minutes, depending on your hosting                                   account  settings. If you do not have a compatible hosting, we will help you to register a new account with a desired domain name (15-30 minutes).
2. Website Instillation Process:
When our team gets all the details, we'll start the theme installation process. We'll: a) install the chosen template, b) import its sample data, c) test                                               everything  to be sure that site looks and works exactly like on the demo.
3. Reviewing & Finishing up
When installation is finished, you will get login details to your site's admin panel. Use those credentials to login when you're ready to start working with your                            website.
To Fulfill Website Install, We Need:
FTP access
MySQL access
(alternatively) cPanel access
Website Installation Service Includes:
Database creation and uploading of files
Installation of a compatible CMS/eCommerce engine
Full template installation and activation
Sample data import